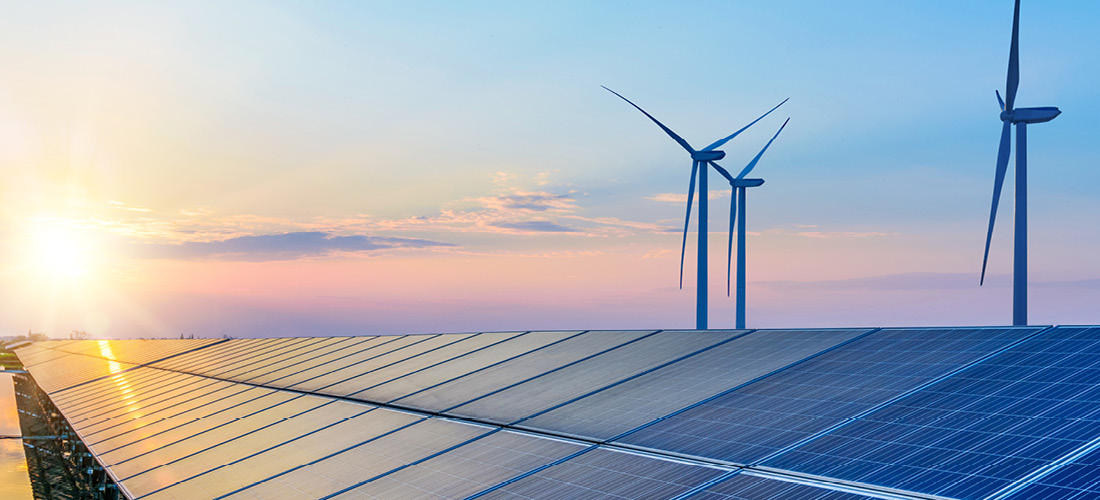 Switch to save: how to profit from clean energy
As a business owner, you're constantly looking for ways to optimise cash flow and improve your bottom line. So are you across the benefits of installing a small scale renewable energy system?

Such systems pay for themselves in energy savings in a relatively short period of time, but businesses now have added financial incentives as part of the Renewable Energy Target. Participants who invest in, and generate, renewable energy may be eligible for financial benefits under the scheme.
At BOQ Finance, we can help you take full advantage of this, but there are many more ways investing in clean energy can get your business in the green.
Clean energy sources to adopt

There are a plethora of clean energy solutions available for all budgets and business sizes. Consider a combination of the below to grow a greener business:
Rooftop and ground-mounted solar systems
Solar hot water coupled with a heat pump
Demand management systems
Battery storage or energy arbitrage
Bioenergy and biofuels
Energy-from-waste
How small and medium businesses can benefit from clean energy

Anyone needing a classic example of a win-win situation need only look at using clean energy: the energy user benefits, new jobs are created, the planet breathes a little more easily, and future generations will be grateful. In fact, make that win-win-win-win.
So what's in it for a business switching to clean energy, besides the 'feel good' factor?
Fulfil your corporate social responsibility. Today's consumers' care about the impact they're having on the environment and choose the companies they support accordingly.
Lower energy bills. Whether you're generating electricity for use in your business, or just feeding into the grid, or both, one thing is certain – your bottom line will thank you.
Fast return on investment. For solar panels, it's estimated that it only takes between three and six years to recoup your capital outlay via reduced power bills. That's a good ROI.
Less service disruption. You potentially have a back-up source of electricity to keep your business running despite power outages.
Discounted rates on your utilities. Banks often offer businesses discounted finance rates on eligible clean energy equipment. Ask your broker how to take advantage.
Clean energy project finance
The Clean Energy Finance Corporation (CEFC) plays a key role in increasing investment in Australia's transition to lower emissions.
Backed by the Australian Government, the CEFC is responsible for investing $10 billion in clean energy projects. The CEFC invests to lead the market, operating with commercial rigour to address some of Australia's toughest emissions challenges – in agriculture, energy generation and storage, infrastructure, property, transport and waste.

Through its asset finance programs, the CEFC has teamed with some of the nation's key financial institutions to help drive investment in smaller scale clean energy projects.

Eligible projects vary in size and cost from small-scale rooftop solar, to energy efficient manufacturing and farm equipment, as well as improved building insulation, heating and cooling, demand management systems and low emission vehicles. Projects are typically valued at up to $5 million, with an average investment of approximately $100,000.

Your broker can help guide you through the funding options available for your business and the application process.

Contact your broker or click here to find out more

If you'd like to unlock the potential of a sustainable energy solution for your business, your broker can help navigate that finance options available to you. Speak to your broker directly or click here to speak to a BOQ Finance Specialist.