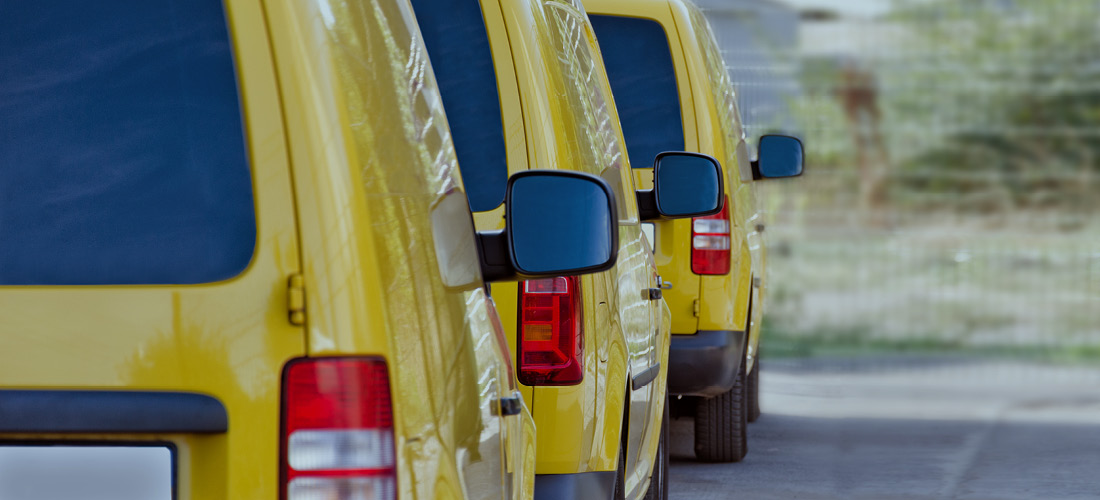 How A Fleet Upgrade Can Boost Business Growth
As a business owner you need to reflect on your business achievements, with a view to the future and whether it's time to stimulate your business growth by investing in some new equipment.
You've probably spent time cultivating your existing customers, developing new products or services and targeting new markets. But perhaps something is still holding you back from the progress you know you can achieve.
Six signs it's time to expand or upgrade your fleet
Is your vehicle fleet too small or too outdated for your current operations, let alone your plans for the future?
Don't be held back by the condition of your vehicle fleet. It needs to be a true reflection of your business – dynamic, productive, contemporary and more than fit for purpose.
Here are six signs saying that perhaps it is time to expand or upgrade your existing fleet:
1. You can't keep up with current deliveries or service calls
A backlog of order deliveries or customers waiting too long for service is a sure indicator of a fleet that's either too small, or not suitable for the job. Don't risk losing clients just because your fleet is letting you down.
2. You're missing out on new business opportunities
Even in the era of business conducted online, there's nothing like the personal touch and sealing sales deals face-to-face. If your salespeople are hampered because vehicles aren't available, your growth may take a hit.
3. Vehicles are more than five years old
While your new vehicles were still under warranty you had some assurance that if something went wrong it was someone else's job to fix it. But now that they're more than five years old it's your problem, resulting in higher costs and risks. Replacing them makes good business sense.
4. Vehicles have travelled more than 100,000 kilometres
Even if a vehicle is less than five years old, if it has more than 100,000 km on the clock it's inevitably going to start costing more to maintain.
5. Bumps and dents spell brand damage
Do your vehicles look unloved, in spite of the fact that they carry your branding as a form of mobile advertisement? Too many dents and scratches will see your image take a beating too, not to mention the safety risks of some impact damage that is more than cosmetic.
6. Outdated safety features
Protect your team with the latest safety technology like active braking assist, auto emergency braking and lane departure alerts, fitted as standard in many new vehicles.
Vehicle financing options to suit your business
At BOQ Finance we can offer you fleet financing options without tying up your working capital by purchasing new vehicles outright. You can choose one or more of these financing plans to suit your business needs:
Commercial hire purchase
We purchase your chosen vehicle and rent it back to you for an agreed period. At the end of that time you will automatically own the vehicle.
Finance lease
Similar to a hire purchase agreement, but without the obligation to purchase. At the end of the lease you can choose to either pay the residual value and purchase the vehicle, or return it to us.
Specific Security Agreement (Chattel mortgage)
You enjoy the benefits of owning the vehicle, while we take charge over the vehicle as security for the loan, until it is repaid.
BOQ Finance have a team of specialists that can help you find the right vehicle finance option for your business.
Contact us today to find out more, email BOQF.DirectSales@boqfinance.com.au
Finance provided by BOQ Equipment Finance Limited ABN 78 008 492 582 (BOQEF). BOQEF is a wholly owned subsidiary of Bank of Queensland Limited ABN 32 009 656 740 (BOQ). BOQ does not guarantee or otherwise support the obligations or performance of BOQEF or the products it offers. This blog post is for general information purposes only and is not intended as financial or professional advice. It has not been prepared with reference to the financial circumstances of any particular person or business and should not be relied on as such. You should seek your own independent financial, legal and taxation advice before making any decision about any action in relation to the material in this article.