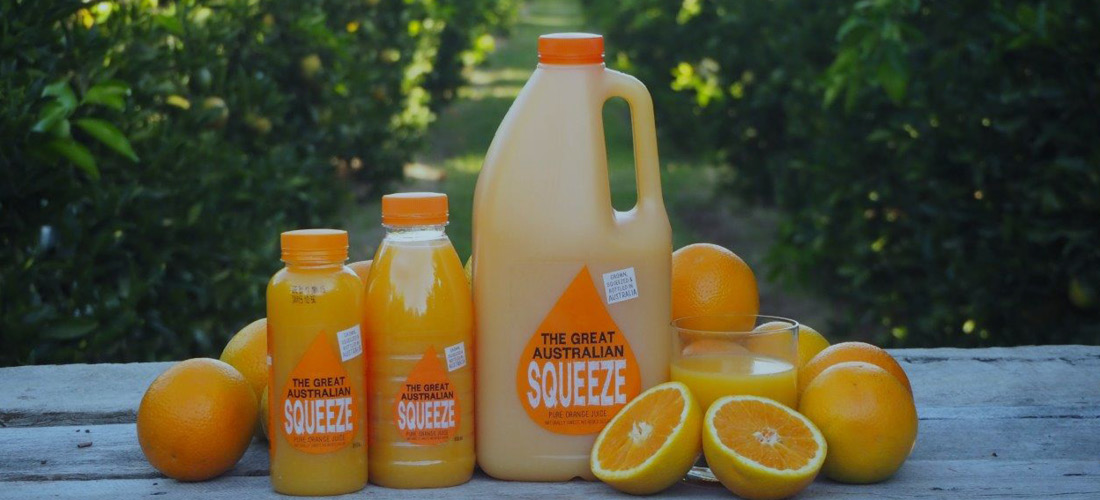 Juice Company Uses Solar Power To Be More Energy Efficient
An orchardist and juice company on the banks of the Murray River has improved its business energy efficiency by installing a solar system. The 75kW system allows the business to grow with a modern juicing factory capable of producing more than 2000 litres of juice per hour.
Walter and Winifred Williamson established Kurrnung Citrus, based in Barham in southern New South Wales, 60 years ago. Their son, Philip, and his wife Sandra, developed Kurrnung into a highly productive, 290-acre citrus orchard. In 2012 the family business expanded to include an on-farm processing and bottling plant. The business became 'The Great Australian Squeeze', a leading manufacturer and supplier of orange juice.
Harold Clapham of Mainland Finance has worked with Philip Williamson for more than 30 years. He says that Philip wanted to operate his orchard and packing shed using renewable energy. "He made that decision based on the commercial reality of where power prices would be in the future. He was aware of the need to develop an environmentally sustainable business model. But it was also done on the basis that there were significant long-term commercial benefits."
Philip is very clear that his business operates predominantly from 9am till 5pm. When they arrive at work, they flick on a power switch and when they finish work, they turn it off. Using solar to help power their packing shed and juice factory was a logical step. Their peak power requirements are during the day when the energy generation is at its greatest.
When it came to funding a solar array for the juice factory, Harold and Philip turned to BOQ Finance. "One of the things that we have found with BOQ, is that they have the best understanding of rural lending of any of the Australian-based banks at the moment," says Harold.
The project was financed through BOQ's Energy Efficient Equipment Finance program. It accesses Clean Energy Finance Corporation (CEFC) finance to offer a 0.7 per cent discount on BOQ Finance's standard equipment finance rate for loans for eligible clean energy investments.
To find out how your business can benefit from sustainable finance, contact us today on BOQF.DirectSales@boqfinance.com.au
Finance provided by BOQ Equipment Finance Limited ABN 78 008 492 582 (BOQEF). BOQEF is a wholly owned subsidiary of Bank of Queensland Limited ABN 32 009 656 740 (BOQ). BOQ does not guarantee or otherwise support the obligations or performance of BOQEF or the products it offers. This blog post is for general information purposes only and is not intended as financial or professional advice. It has not been prepared with reference to the financial circumstances of any particular person or business and should not be relied on as such. You should seek your own independent financial, legal and taxation advice before making any decision about any action in relation to the material in this article.